Goboko App
Mobile app: book your flight from your phone or tablet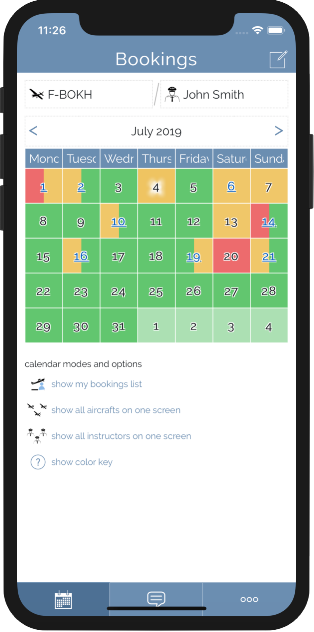 Book your aircraft on your Apple or Android phone / tablet.
As a member of a flying club or group that uses Goboko, you can sign in to the mobile app with your usual credentials (email address and password), check when an aircraft is available, book flights, and post messages to club members.
Sign in to see your group bookings, book for a flight, update your bookings.... with live data from the Goboko's website.
The app is compatible with iPhone, iPad, Android smartphone and Android tablet.
Please share your feedback with us through our app support page.
Goboko App Help
Having trouble with our app?