Goboko, free online aircraft booking software
More than 37,500 pilots from 2,300 flying clubs, have booked 1,489,024 reservations on Goboko.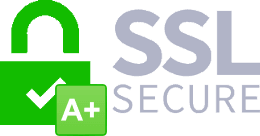 Your encrypted data is sent via SSL technology
The Goboko free online aircraft booking web site was designed by a flying syndicate at London Biggin Hill Airport, EGKB.
The Goboko web site and iPhone aircraft booking app have always been completely free for flying groups, clubs and commercial flying schools.
Features
Web site and iPhone and iPad app
Booking by pilot or only by club
Configurable operating hours and booking time slot
Multiple ways to display bookings:

overview of unlimited aircraft and instructors on a given day, ideal for larger flight schools
one day at a time for an aircraft or instructor
one week at a time for an aircraft or instructor
one month at a time for an aircraft
one year at a time for an aircraft

Waiting list (blocked bookings) with automatic confirmation upon cancellation of the blocked booking
Booking confirmation e-mails (optional)
Member management including license renewal dates and renewal reminders
Message board with flags to indicate new messages
Blocking out for maintenance downtime
Multi-day bookings and recurring booking patterns
Booking history and statistics
Time zone-aware
You can chat between members of the same flying club
Members and Flying Clubs can publish events, flight experiences
You can also create pages and promote them worldwide
Take a trial flight to try out the booking system and when you are ready to start using Goboko, click here to register your flying club.