About Goboko - aircraft booking
More than 46,000 pilots from 2,750 flying clubs in 35 countries, have booked 1,969,891 reservations on Goboko.
The Goboko aircraft online application was created in 2003 by a flying syndicate at Biggin Hill, EGKB.
In 2019, a new dynamic is launched: complete redesign of the interface, addition of new modules (sharing of experience, communication, reminders), GDPR compliance, creation of the Android app ... while keeping the spirit of departure and by giving more importance to your data and your privacy wishes.
The Goboko web site and mobile app are designed for any flying group, club or commercial school to use and maintain to book their aircraft.
A complete and highly configurable booking system
Multiple ways to display bookings:

day at a time for all aircrafts and instructors (or a selection of them)
week at a time for an aircraft + instructor
month or year overview for an aircraft + instructor
list of club or personal bookings, with many custom filters
log of last bookings made or modified

Booking by pilot or only by club
Configurable operating hours and booking time slot
Waiting list (blocked bookings) with automatic confirmation upon cancellation of the blocked booking
Blocking out for maintenance downtime
Booking notifications

if they wish, pilots, instructors and managers can receive an email when an aircraft is booked or released.
managers can also force notifications of their members for bookings about them

Automatic synchronization of your bookings in your google calendar
Up to 3 next-of-kins. They confirm themselves their contact details.
Booking history and statistics
A software to follow the usage of the aircrafts, their maitenance...
After each flight, the pilot is invited to fill in the precise information, in particular on the duration of the flight.
A true electronic copy of the aircraft's flight logbook is thus maintained and available online.
By simply defining the milestones of your maintenance, you will have an estimate of their date, and will receive reminders as they approach.
But if you are only interested in the booking module, the "flight book" can be deactivated :o
... and payment for flight hours
Each pilot has a pilot account, in your currency.
Based on your price list, and the real flight duration, each logged flight is debited from the account of the pilot.
The club manager can also invoice services (baptisms, etc.) to outsiders, or additional services to his pilots (landing taxes, etc.)
Goboko manages both online payments (CB with Stripe) and offline (bank transfer, checks, etc.).
An autonomous and independent communication and exchange system
Secure instant messaging between members
Sharing of publications, photos and videos with a social network approach
Management of private or public events, to communicate on an air meeting or organize your general meeting
Member reminders and renewals
To be entered by the pilots in person, or managed by the club
An overview specially designed for clubs
Reminders sent by email as pilot approaches a deadline
And so many other features...
Mobile-friendly web site, iPhone, iPad and Android app
You can also create pages and promote them worldwide
Time zone-aware
GDPR compliant.
On each of your personal data, you can see who can access it or not. Except in special cases (confidential data such as your password, etc.), you can set this confidentiality with buttons looking like this:
Available in English and French
Download our presentation brochure
Want a try?
Take a trial flight to try out the booking system and when you are ready to start using Goboko, click here to sign up your flying group or just as pilot/passionate.
What about conditions and prices?
Read our conditions page, especially the section on our prices.
Goboko on iPhone, iPad and Androïd devices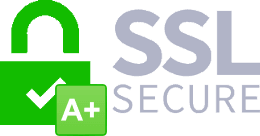 Your data encrypted in transmission by SSL, graded A+ by Qualys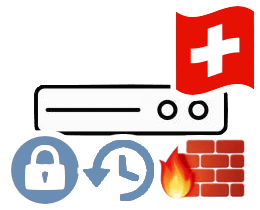 Our applications are hosted in Switzerland, on a private server completely secure and saved