About Goboko - free aircraft booking
Over 36,500 pilots belonging to more than 2,200 aircraft groups have made 1,418,465 aircraft bookings using Goboko.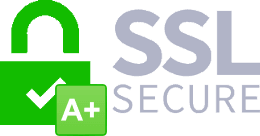 Your data encrypted in transmission by SSL
The Goboko free online aircraft web site was written by a flying syndicate at Biggin Hill, EGKB.
The Goboko web site and iPhone app have always been completely free for any flying group, club or commercial school to use to book their aircraft.
Functionality
Mobile-friendly web site and iPhone app
Booking by pilot or only by club
Configurable operating hours and booking slot lengths
Different ways to view your bookings:

overview of unlimited aircraft and instructors on a day, ideal for larger flight schools
day at a time for an aircraft or instructor
week at a time for an aircraft or instructor
month at a time for an aircraft
year at a time for an aircraft

Waitlist (blocked bookings) with automatic confirmation on cancellation of the blocking booking
Booking confirmation emails
Member management including license renewal dates and renewal reminders
Notice board with badge to indicate new messages
Block out downtime such as maintenance
Multi-day bookings and recurring patterns of booking
Booking history and statistics
Timezone-aware
You can chat between members of the same flying club
Members and Aeroclubs can publish events, flight experiences
You can also create pages and promote them worldwide
Take a trial flight to try out the booking system and when you are ready to start using Goboko, click here to sign up your flying group.