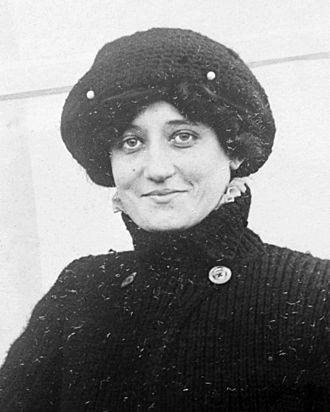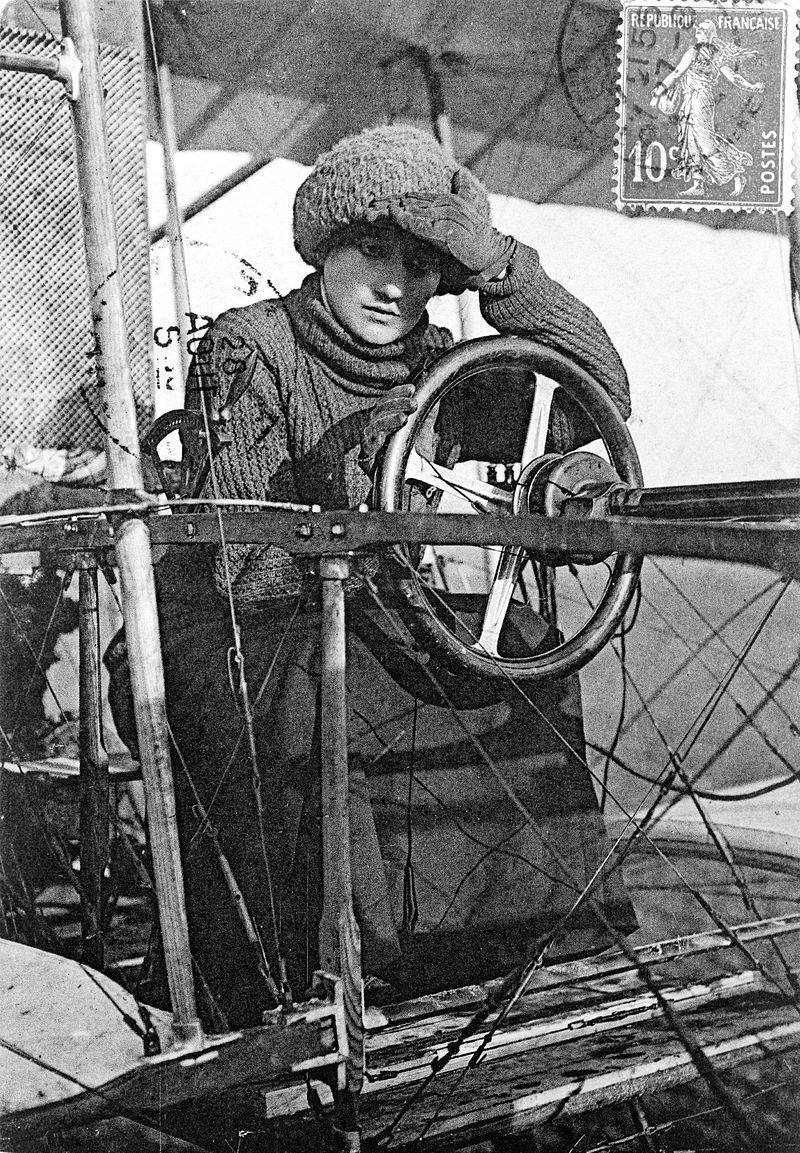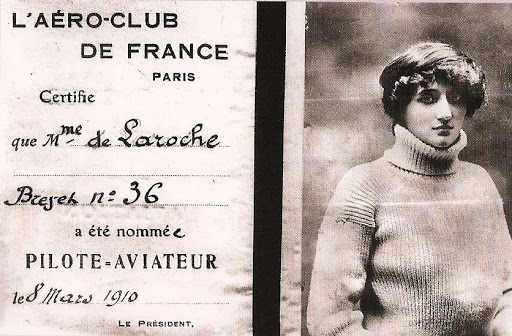 Elisa Deroche
October 22, 1909
Woman's 1st solo flight
youtube.com/watch?v=sqwqCBdadyo&feature=youtu.be&fbclid=IwAR3H_Hmd4CF-IWbJrN1w4kN9Pml3B-oDcB9UZ8ia3NWRqt9kYOsLFFHRn9E
October 22, 1909 is a key date in the history of female aviation. Indeed, this is the first time that a woman has taken control of an airplane on her own and carried out a flight.
This "feat", for the time, was achieved by the French actress Elisa Deroche known as Baroness Raymonde de Laroche, who for some time, encouraged by Charles Voisin, began to take flying lessons, in order to pass her patent. It was at the Châlons-en-Champagne aviation camp that she completed her training in aeronautics, on a Voisin biplane.
While this Friday, October 22, 1909, at Bouy aerodrome, Charles Voisin gave her a private lesson on the ground and Baroness de Laroche was seated at the controls of a single-seater airplane, on her own initiative, the intrepid young woman will decide to take off. She will thus achieve a solo flight of 300 meters, at an altitude of 5 meters, under the eyes of Charles Voisin and an English journalist then present at the time and this, without incident, obviously already mastering her aircraft fairly well.
Élisa Deroche, known under the pseudonym of Baroness Raymonde de Laroche, is a French aviator born August 22, 1882 in Paris (4th arrondissement) and died July 18, 1919 in Le Crotoy. She was the first woman in the world to obtain her pilot-aviator's license on March 8, 1910.
Reactions