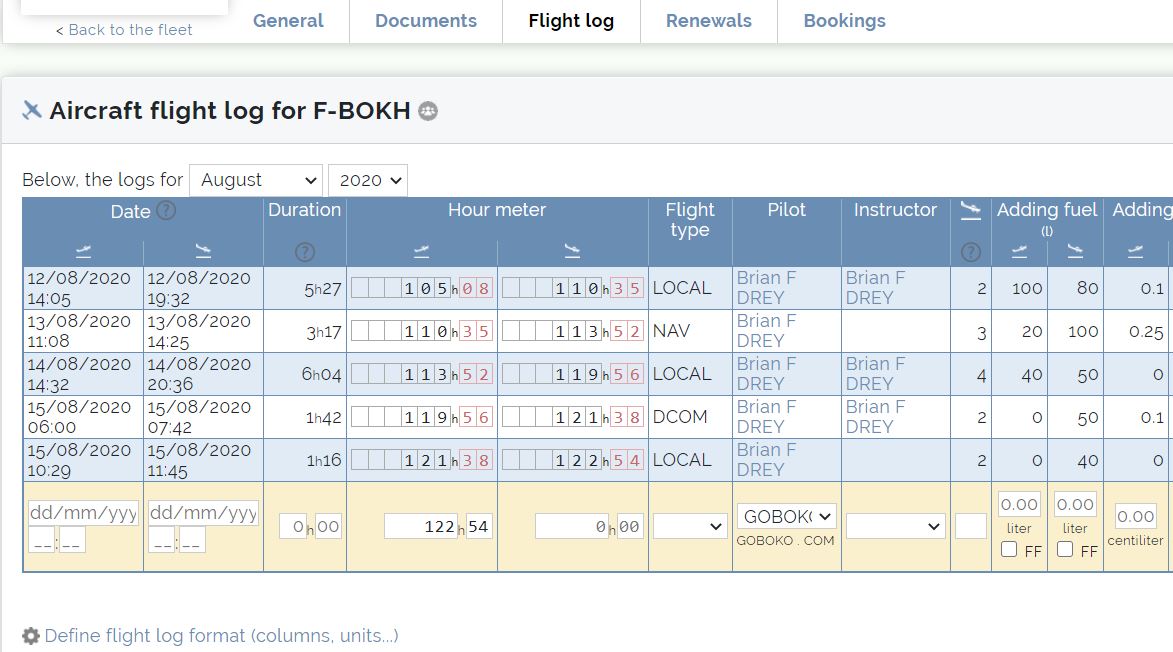 Aircraft flight logbook and maintenance are available
What is the flight log module for flying group or club?
This is an optional module. It's a digital copy of the aircraft logbook, and it's very powerfull. With it, your flying group will be able to follow the aircraft activity with the aeronautical precision.
After each flight, record some data on Goboko, in the same way as you fill in the logbook of the aircraft. Ideally: specify the hour date and time of the engine start, read the hour meter when starting and stopping.
On the aircraft renewals/reminders, enter the next milestones for the maintenance, based on the hour meter readings.
Goboko will estimate the deadline for each maintenance, depending on bookings. And when a milestone approaches, or is reached, the group managers will be notified
goboko.com/FAQ
Reactions